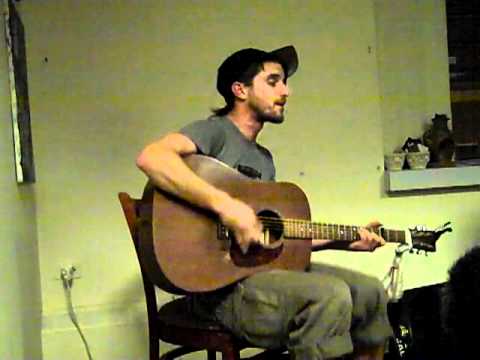 Nun Emerges as Spanish Leader in Fight Against... →
amodernmanifesto: Sister Teresa Forcades—a Harvard-educated Catalan nun who resides at the convent Sant Benet—along with economist and "indignant" leader, Arcadi Oliveres, has launched a political manifesto that's amassed nearly 17,000 signatures in just two days. The document calls for the nationalization of banks and energy firms, housing rights and tough measures against corruption. Forcades...
7 tags
6 tags
FBI Documents Reveal Secret Nationwide Occupy... →
FBI documents just obtained by the Partnership for Civil Justice Fund (PCJF) pursuant to the PCJF's Freedom of Information Act demands reveal that from its inception, the FBI treated the Occupy movement as a potential criminal and terrorist threat even though the agency acknowledges in documents that organizers explicitly called for peaceful protest and did "not condone the use of violence" at...
5 tags
Canadian aboriginal leaders hold national protest... →
Hundreds of First Nations protesters waved flags, chanted slogans and shook a collective fist at the federal government Friday as they gathered on Parliament Hill to put Canada on notice they would be "idle no more." More than 1,000 protesters, a group stretching several city blocks, marched through the streets of the capital after meeting with Theresa Spence, the chief of northern...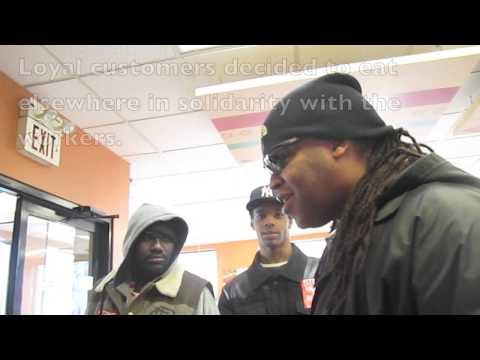 12 tags
Business Insider: Why Occupy's Plan To Cancel... →
paradoxicalparadigms: A new initiative is re-energising the Occupy movement. Called the Rolling Jubilee, it is a plan to use money from donations to buy distressed consumer debt from lenders at a marked down price, just as debt collection agencies normally would. But instead of hounding debtors for payments, it will simply cancel the debts. The hope is that the liberated debtors will themselves...
1 tag
SUBMISSION: PLEASE REBLOG AND HELP MY FRIENDS GET...
The Coffee Committee, a stand in for Occupy Denver's Thunderdome Kitchen, is gathering supplies, recruits, and transportation to get to the affected area with a mobile kitchen. OCCUPY SANDY RESOURCES: http://www.lizgreeen.com/occupy-sandy-storm-relief PLEASE DONATE WHATEVER YOU CAN Please please share this, there are hungry homeless people on the east coast that are in need of your love and...
The People's Bailout
howtosharpenpencils: This is a long post but it's about something pretty interesting so I hope you'll indulge … Like many folks, Occupy Wall Street has been some doing good work in the aftermath of Hurricane Sandy, helping people on the ground. Now OWS is launching the ROLLING JUBILEE, a program that has been in development for months. OWS is going to start buying distressed debt (medical bills,...
11 tags
Watch
sonsonandson: We Got This (Occupy Sandy) Thousands in New York City remain without clean water, food, heat, or power. Relief efforts by locals offer continuing direct aid to the neighborhoods most affected by Hurricane Sandy. Please visit: interoccupy.net/occupysandy Video by: Alex Mallis | @analectfilms Eric Phillips-Horst Nicodemus Nicoludis Music by: Loscil brooklynfilmmakerscollective.com...
Watch
sonsonandson: For information and to volunteer, visit interoccupy.net/occupysandy/ Occupy Sandy is a coordinated relief effort to help distribute resources & volunteers to help neighborhoods and people affected by Hurricane Sandy. We are a coalition of people & organizations who are dedicated to implementing aid and establishing hubs for neighborhood resource distribution. Members of...
9 tags
Bank of England official: Occupy movement was... →
The Occupy Movement has found an unlikely ally in a senior Bank of England official, Andrew Haldane, who has praised protesters for their role in triggering an overhaul of the financial services sector. Haldane, who oversees the City for the central bank, said Occupy acted as a lever on policymakers despite criticism that its aims were too vague. He said the protest movement was right to focus...
Why Democracy Is Dead In America - The...
Regardless of your political positions, whatever they may be, the NDAA is a piece of legislation which grants the President of the United States and/or the military the unquestionable executive power to secretly and indefinitely detain any American civilian without due process simply because they are a suspected terrorist. Both of the two men, Obama and Romney, who will most likely win the 2012 Presiential Election are both in favor of keeping it play. Obama signed it into law during the New Year's Eve/New Year's Day between 2011 and 2012. Here are some things you probably didn't think could be done with this power.
1: Obama could hypothetically have Mitt Romney and Paul Ryan indefinitely detained for life on the grounds that they are suspected terrorists secretly and without due process at any time before his term is up. This means his election rivals could be eliminated from the voting process whenever he wants. Mitt Romney could hypothetically do the same thing to any of his future opponents with presidential aspirations at any time once he was inaugurated.
2: The President of the United States, regardless of who that is, could hypothetically intimidate and extort both the Supreme Court and the Legislative Branch to do their specific bidding with the threat of indefinitely detaining them or any of their individual members.
3: The President of the United States, regardless of who that is, could hypothetically indefinitely detain entire corporations, banks, and other major powers like them on the arbitrary grounds that they are terrorism suspects. While I'm personally less inclined to be opposed to this idea in particular, it is highly unlikely that any president will do this to their puppet masters.
4: There are already laws in place in the United States that grant the President of United States similar powers all around the world regardless of alleged jurisdictional limits. If the president were unsatisfied with the way one country was behaving, let's say France just as a random example, they could intimidate entire governing bodies in the region to do their bidding or get arrested for life because of alleged ties to terrorism.
The NDAA and laws like it grant the President of the United States the unique position of hypothetical total world domination. Regardless of who they are they could hypothetically arrest and torture anyone for any reason at any time for as long as they want simply because it allegedly fights terrorism.
http://lookatthisfuckingbankster.tumblr.com/post/33... →
lookatthisfuckingbankster: (http://www.rollingstone.com/politics/blogs/taibblog/citigroup-ceo-vikram-pandit-steps-down-is-well-paid-for-what-exactly-20121016) A friend forwarded this to me and advised me to post the following paragraph without comment. This is Bloomberg on the compensation package for departing CEO…
12 tags
16 tags
10 tags
Watch
Occupy Wall Street: One Year Later - Want to get caught up on the movement? Take a look at this video, highlighting last week's actions as well as the many things we're working on.
More than 90 arrested at Occupy Wall Street... →
6 tags
4 tags
Carpool to #S17 →
Want to come to the #S17 action but need a ride? Here you'll find a list of bus rides and carpools whose drivers are generous enough to offer rides to fellow activists like yourself! If you are driving to the action and have seats available in your car, then please help a fellow occupier out by adding your route to this map.
Sign the Second Bill of Rights →
Economic security shouldn't be a privilege only the richest in our country have access to. It should be a right for everyone in the United States. All of us should have a right to full employment and a living wage, full participation in the electoral process, a voice at work, quality education and a secure, healthy future. We need to hold politicians accountable for their votes on these issues...
Sign the petition with Occupy Our Homes DC; tell... →
9 tags
8 tags