(submission) Tentative D0X: Baton-Swinging Detective Connolly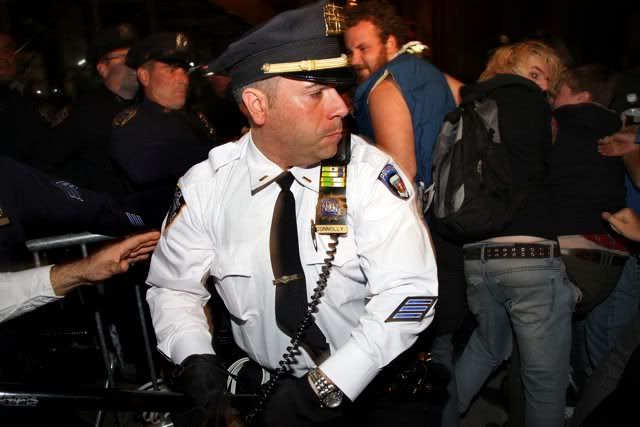 Same man? Badge reads Connolly:

If so:
Commanding Officer: Deputy Inspector Thomas J. Connolly
Union Square subway station: 14th Street/Union Square West,
New York, NY 10003
Phone: (212) 253-7511
Has had claim against him of the sexual harassment of Sgt. Nelson Fernandez:
Fernandez described some of the incidents to the News.

"He'll call me in for no particular reason. Then he'll lounge back with his feet up, and he puts a pen in his mouth and starts sucking on it in a sexual manner," Fernandez claimed.

According to the report, Connolly has also told Fernandez "how sexy" he looks.

Fernandez also alleges Connolly ogled his crotch and rubbed up against him on the subway.